Hello Friends and Family!
I am so excited to participate the 10th Annual Stallion Golf Classic which raises money for our sports programs at San Juan Hills High School. Please consider supporting me and the San Juan Hills Volleyball program! We had a great season this past year going undefeated in league! We are working hard to have another successful year and we want to make the girls volleyball program great!
Thank you for your consideration and I truly appreciate your support in this fun way to raise money for our team! 
Kylee Rogers
Donate
Girls Volleyball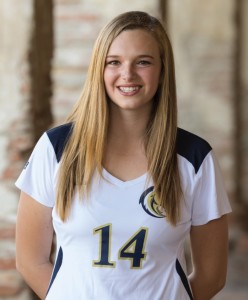 Latest Donations
Carolyn Metzler donated $50.00
To: Madison Beebe
Jenny Goffinet donated $50.00
To: Dylan Goffinet
Doug Miller donated $20.00
To: Jacqueline Miller
Kendall Rogers donated $30.00
To: Kylee Rogers
The Gottlieb Family donated $20.00
To: Kylee Rogers
See more donations..