Daniel Fernandez Sanchez Share by email
Please consider donating to my High School teams!
This will help us get new equipment needed to stay competitive!
The STALLION ATHLETIC BOOSTERS is pleased to present our 13th Annual San Juan Hills Stallion Golf Classic and Silent Auction with proceeds to benefit athletic programs at San Juan Hills High School. In it's eleventh year, the Stallions Athletics program has grown to over 1,000 student athletes representing 23 sports, 65 teams. The Stallion Athletic Boosters relies on your patronage to continue supporting our student athletes!
Every $10 donation made from my page earns you an entry into the ball drop! A number will be assigned to the ball, and if it lands in the hole, you'll win CASH ! Every donation made from my personal page will automatically credit your fundraising proceeds to me and my team.
Thanks, I appreciate your support!
Daniel Fernandez Sanchez
Boys - Soccer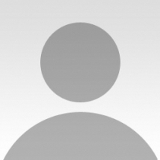 GOAL:$150.00
ACHIEVED:$0.00
Latest Donations
HYOUN HWANG donated $1000.00
To: Zoe Hendon
jamie hendon donated $100.00
To: Zoe Hendon
jamie hendon donated $150.00
To: Zoe Hendon
Deborah Malcolm donated $120.00
To: kalani ray
John Ho donated $120.00
To: Ellie Ho
See more donations..