Hello friends and family,
This is Hudson and if I may, I would like to ask for your support.  The STALLION ATHLETIC BOOSTERS of San Juan Hills High School is pleased to present our 12th Annual Golf Classic and Silent Auction with all proceeds to benefit athletic programs at San Juan Hills High School including my football program. Stallion's football is a big part of this fundraiser and the yearly event is important to our program's continued success.  
How can you help me? Each year at the Golf Tournament there is a Golf Ball Drop.  Every $10 donation you make from my page earns you an entry into the ball drop! A number (or numbers) will be assigned to your golf ball(s), and if your ball lands in the hole, you'll win CASH MONEY! Every donation made from my personal page will automatically credit your fundraising proceeds to me and my team.  
Whether you are able to donate or not I am thankful for your continued support of me and my student/athlete endeavors.  I hope you will be able to make some games next fall as Stallions football is fun to watch!  I will be wearing #17 this year and have place a link to our 2019 game schedule below.  Please stay after the game and say hello if you can. 
Thank you again so much for your support!
Hudson Jones
http://www.maxpreps.com/high-schools/san-juan-hills-stallions-(san-juan-capistrano,ca)/football/schedule.htm
Boys - Football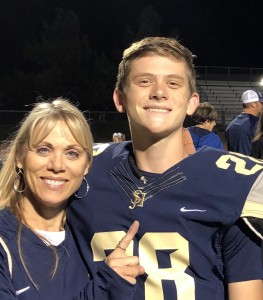 GOAL:$450.00
ACHIEVED:$1,470.00
Golf Ball Drop entries:
57
Latest Donations
Matthew Orr donated $20.00
To: Drew Hamilton
Mark Burton donated $200.00
To: Michael Lewis
Shiva Raju donated $20.00
To: Ashley Corpuz
Gerald Williams donated $100.00
To: Jaden Williams
Daniel Apt donated $50.00
To: Jordan Apt
See more donations..